There are many reasons why people choose So Bright for Mobile Stages and Production. Used in over 100 events per year, our stages are the answer to your needs for safety, speed of installation, mobility and versatility.
SO BRIGHT MOBILE STAGE SIZES
Mobile stage size matters, to the performer, audience and production value.  Working with you and the artist, So Bright can help you choose the right stage size for the desired outcome. Mobile stage sizes from 56'x40′, 40'x40′, 32'x32′, 32'x24′, to 24'x20′ are all available at So Bright.  We are a proud user of Stageline stages.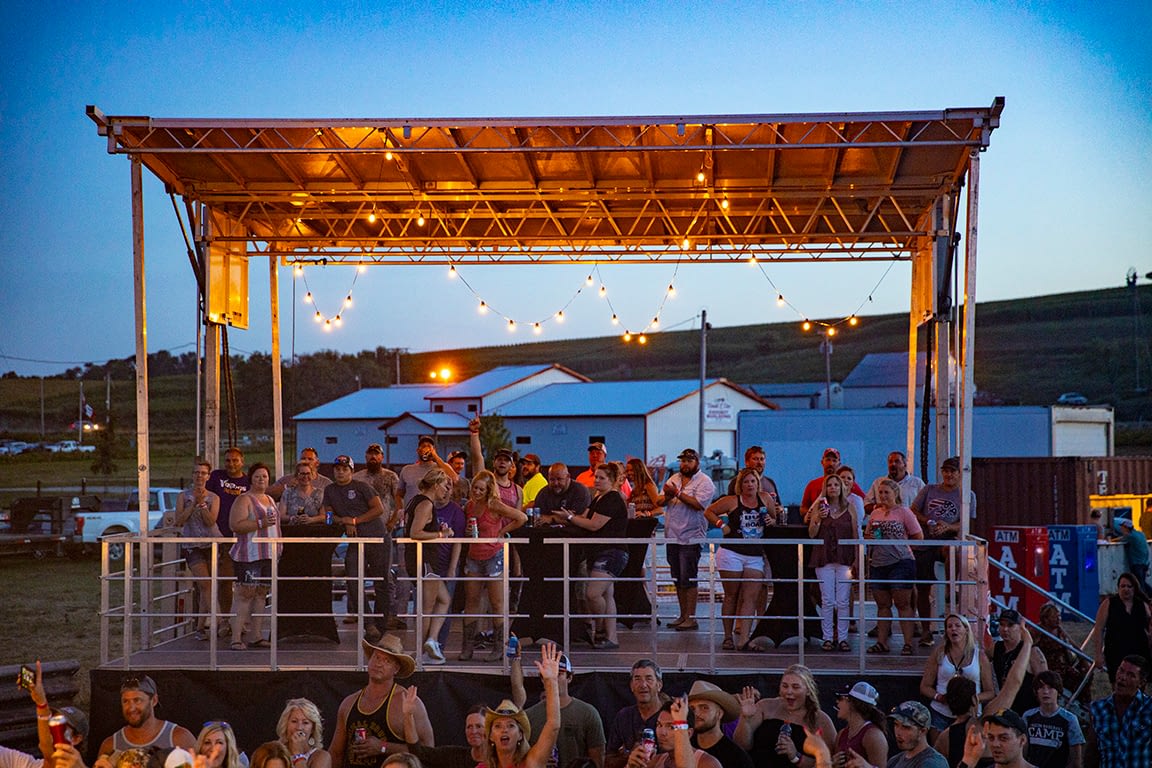 SO BRIGHT VIP DECK EXPERIENCE
The So Bright VIP Deck is an amazing experience for anyone who needs a little VIP in their life.  The VIP Deck is 24'x24′ in size and with a the roof protects the VIPs from the elements. Stand up tables skirted in black and Italian lights are included in the package.
Big or small stages – So Bright can supply power for any show. It can be a hassle to coordinate power, so just call and we'll take care of that too.